Once upon a time, advertising was about the mad men and the media agencies: the creative and the commercial. Advertisers needed smart strategies, great relationships with media owners, and buying power.
Then digital came along, with its trillions of data points and real-time media buying. Advertising became data-driven overnight, and buying power made way for brain power.
What was required was a solid understanding of automation and data. That's when Brainlabs was born. Founded by Daniel Gilbert in 2012, we were on a mission to drive real results from marketing.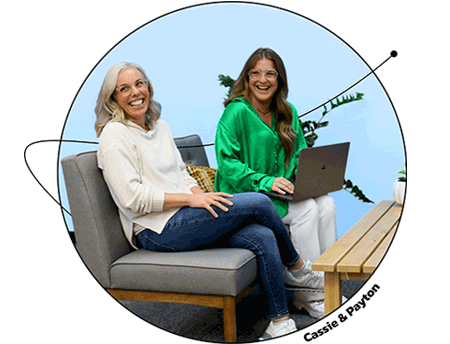 Step 1: Changing the future of digital marketing
We started with our first hypothesis. Instead of teaching traditional marketers how to do regression analysis or coding, we believed it would be better to hire mathematicians, scientists, and programmers and teach them how to do this new kind of marketing.
This methodology proved to be a success, delivering remarkable results for our clients. There's no secret sauce behind these results just a unique formula combining testing, tech and talent to deliver commercial impact. 
Along the way, we've wrestled huge accounts from global media agencies, including Formula 1, Estée Lauder and Capital One, and have won bundles of awards across the globe, including Best Large PPC Agency on both sides of the pond.
We've also been driving the industry forward through our thought leadership, open-sourcing some of our technology and sharing reports on topics such as data privacy and transparency on our blog and the likes of Campaign and Econsultancy.
Step 2: Building the best company to work for
We didn't just want to stop there. We believe that work should be fulfilling and people should be given equal opportunities, so we created a culture aimed at staying ahead of the curve. 
From offering competitive health and wellbeing packages to outstanding learning and development opportunities – our culture has earned us awards such as the Sunday Times Best Places to Work, The Times Top 50 Employers for Women and Campaign's Best Places to Work.
And beyond what we do inside our office walls, we strive to impact our local communities and the wider world in a positive way through sustainable practices like achieving carbon neutrality, and supporting local charities through volunteering initiatives and fundraising.
Step 3: The biggest & best media agency in the world
Today, we're over 900 people led by an exceptional team of industry heavyweights. And we're only just getting started. 
In 2020, we launched in the US and took our next step in creating the agency model of the future by acquiring SEO experts Distilled and PPC agency Hanapin.
We grew even further in 2022 with the acquisition of CRO experts User Conversion, Amazon agency Molzi, programmatic agency MediaNet, and mobile ad creative studio Consumer Acquisition. We also opened our first APAC and LATAM offices in Singapore and Brazil. In 2022, we were joined by Influencer marketing agency Fanbytes and data experts Nabler, whose Bangalore headquarters became Brainlabs' first office in India.
Our ambition is to be the best and biggest media agency in the world within twenty years –  built around clients who want digital-first media strategies that solve their business challenges.
Interested in joining us for the ride? Check out our careers page!