A powerful partnership of expertise and technology
We know a thing or two about using smart tech to drive growth. As a trusted Google Marketing Platform Sales Partner, we're specialists in equipping advertisers with the perfect combination of expertise and technology for their business needs. Whether that be through our first-class onboarding, implementation, consultancy, ongoing support or training services, we empower advertisers to achieve remarkable results.
Technology has always been at the heart of our ability to execute faster, smarter campaigns. By combining Google's suite of advertising and analytics solutions with our tailored service offering, we can deliver the highest level of media planning, buying, measurement, and optimisation.
Why partner with Brainlabs?
We're here to help you do things better than you could by yourself.
We're here to support you in taking the next step in your digital marketing and run cohesive campaigns across platforms. Gain more control over your activity, and understand your audience on a deeper level with the Google Marketing Platform cross-channel integrations. All our account managers are certified with the highest level of technical expertise in Google's platforms, and our bespoke service offering covers the full spectrum of all your business goals.
Onboarding
We'll give you everything you need to help you get to grips with the Google Marketing Platform solutions. We'll support your account set up and plan campaign structure, targeting, and bid strategy support. We'll make sure all your accounts are linked and synced, and implement your Floodlight tags and channel integrations so they align with your wider strategy.
Training
Our immersive training courses are tailored around your needs and experience. Whether you're looking for time-saving tips or more hands-on experience, we'll cover everything comprehensively from platform basics to advanced features and gathering insights to inform your business strategy.
Consultancy
Ongoing support is available from our dedicated teams for day-to-day troubleshooting, strategic input and direction for your media plans, as well as sophisticated project-based consultancy. We can to help you take your marketing to the next level by helping you understand user journeys, make the most offline data to increase efficiencies, and use business data to bid for profit-margin and drive business value.
I've now got a much better understanding of analytics and how GA can be linked to your paid media campaigns. The trainers were excellent!
Nick Moore
Domino's
The trainers are extremely knowledgeable, you can throw any questions their way. They made understanding easy for what is quite a complicated subject.
Pippa O'Sullivan
Yahoo!
Very friendly trainers. Very open to answer all questions.
Michael Cooper
Smart Currency Exchange
Guide to Google Marketing Platform
Our blog series will walk you through the best features and best practice of Google Marketing Platform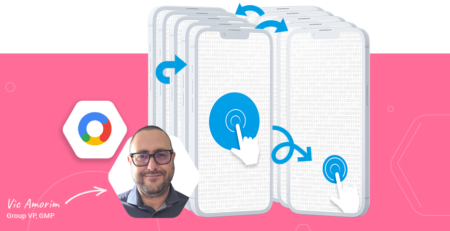 The rise of digitally-enabled devices and th... read more