How We Work
We keep things flexible. For each of the six capabilities, you can pick and choose how you work with us.
That way, our partnerships are designed to suit the needs of your team.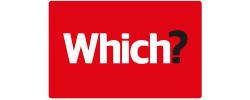 The Brainlabbers
Our Brainlabbers are no ordinary marketers — between us we have degrees in mathematics, humanities, and rocket science.
Awards
We've won bundles of prestigious awards, including Agency of the Year at the Masters of Marketing two years running. We also ranked top of the Deloitte Fast 50 and fourth in the FT's fastest growing companies in Europe.
Brainlabs in the News
Digital marketing is defined by high-velocity change. By regularly publishing opinion pieces, best practice strategy, and free scripts, we challenge ourselves to stay on top of every important development and keep leading the way forward.
Campaign launched its first ever Performance Marketing 360 conference this month. And they invited none other than our founder and CEO Daniel Gilbert to deliver a talk. The event places a special emphasis on the importance of data, automation and personalisation within advertising. In other... read more
Getting reports for your campaigns in the Search Ads 360 platform is a bit of a hassle, so here's a script that makes it much easier to pull reports into Google spreadsheets. All you need to do is complete the credentials setup in Google... read more
Doing good
As the smartest digital marketing agency on the planet, it's our responsibility to have a positive impact on it. We've set the highest ethical standards in the way we conduct business and drive progress within the advertising industry.
Careers at Brainlabs
Our mission is to make Brainlabs the best company to work for in the whole wide world. Our benefits package is bursting at the seams.